6 Steps to Transform Tenants' Xperience from Frustration into Satisfaction with Property & Facility Management Digitalisation
In the contemporary world, where competition is fierce and technology is rapidly advancing, the significance of Customers' Xperience has reached a new strategic importance. Gone are the days when businesses and property owners could rely solely on the quality of their services or products, in today's marketplace, the key differentiator lies in providing an exceptional Xperience that goes beyond expectations becoming a crucial factor in defining success and ensuring long-term business sustainability.
Talking about commercial properties, the way people interact with each other, with businesses, and the workplaces has been dramatically changed by the join outcomes of the long pandemic and the much faster digital transformation adoption by businesses, caused by it. All this has resulted in a strong push for property and facility management companies to adapt to these changing dynamics and consistently deliver memorable Xperiences to secure tenant retention and high ROI for the asset owners.
One of the primary reasons Xperience has become so important is the shift in consumers' behaviour and mindset. Today's consumers and tenants not only seek high-quality products, services or working spaces but also desire more personalised interactions and emotional connections with the engaged counterpart. Providing them with a positive and complete Xperience contributes to generate sense of trust, reliability, and satisfaction, leading to higher retention rates and priceless spontaneous referrals.
Furthermore, social media and online reviews are acting as powerful amplifiers of customers' and tenants' experiences providing, for instance, an office tower/space's reputation to grow high, when positive, or rapidly spread like wildfire, tarnishing the image of the property if negative.
A tenant-centric and Xperience-driven approach, for commercial real estate, is also a critical component of branding and business decisions. To better understand how to get ready for a change and what to focus the attention on, let us walk through the tenants' Xperience journey from the past inefficiencies and frustrations to the future benefits and gains that all stakeholders in CRE will enjoy.
PFM Under Magnifier: Past Inefficiencies Leading to Tenants' Negative Xperience
We start with a trip into a not too far past focusing on those common inefficiencies hindering tenants' satisfaction and Xperience in a traditional and analogic property and facility management setup.
| | | |
| --- | --- | --- |
| INEFFICIENCY | CAUSE | EFFECT |
| Manual communication (phone calls, messaging apps or notice board). | Delays in response times and miscommunication | Tenants' issues are not addressed promptly, and they do not receive regular updates |
| Maintenance Delays | Without digital tools for work order management, maintenance requests are processed slowly | Delayed repairs and maintenance generate inconvenience to tenants and property damages if issues are left unattended |
| Lack of Transparency | Non-digitalised environment does not provide real-time information on lease agreements, payment history, or important announcements | Tenants are confused and dissatisfied |
| Limited Payment Options | Traditional property management offers limited payment options, such as cash or checks | Tenants who prefer digital payment might delay payments and feel annoyed |
| Inefficient Record Keeping | Manual record-keeping is prone to errors and mismanagement | Documents and information, on lease agreements, repair histories, or security deposit details are difficult to retrieve and be verified |
| Tedious Registration, Move-in/Move-out Process | The absence of digital tools for managing move-ins and move-outs processes can result in time-consuming and tedious processes | Paperwork and manual inspections slow down turnover times and create frustration for both incoming and outgoing tenants |
| Limited Accessibility | Off-line access to property-related information, submission of requests, or communicating with PMO after office hours | Delays in addressing urgent issues and reduced overall tenant satisfaction |
| Missed Opportunities for Feedback | Traditional property management does not seek or efficiently collect tenants' feedback | Valuable insights to improve the tenant experience are missed, and issues will remain unresolved |
| Limited Analytical Insights | Traditional/manual property management lacks data analytics on trends and patterns in tenant behaviours, preferences, or complaints | This hinders the ability to make data-driven decisions to enhance tenants' satisfaction |
In summary, the inefficiencies stemming from a lack of digitalization in property and facility management will most probably negatively impact tenants' experience. Adoption of digital tools and technology helps addressing issues in real-time, streamline operations, and lead to better tenants' satisfaction and higher retention.
Dive Into the Benefits of PFM Digitalisation Adoption
After analysing the inefficiencies of the traditional properties and facilities manual management method, let us now explore how the adoption of a fully integrated all-in-one digital solution will impact all the stakeholders of a commercial property, be it office space, retail, shopping mall, or else, and define the most relevant benefits that each of them will gain.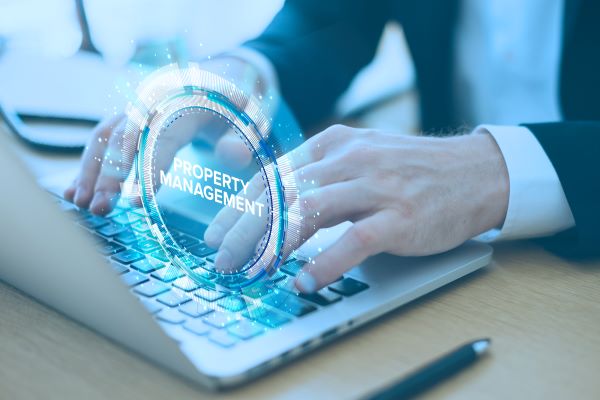 Bringing Xperience to the Next Level: Customers and Tenants' Satisfaction
We always hear that people, within an organisation, are the most valuable asset, and is impossible to disagree on this! Tenants and visitors of a commercial space, likewise, are the factors determining the success of an "address" high occupancy and asset value.
The table below summarises how a strategic approach to PFM digitalisation could improve specific areas under the purview of the property and facility manager while generating relevant benefits for the tenants and visitors.
| | | |
| --- | --- | --- |
| MANUAL-to-DIGITAL | IMPROVEMENT | BENEFIT |
| Enhanced Experience | Streamlined communication, quick issues resolution, and easy access to valuable information | Betterment of the overall tenant experience and satisfaction |
| Convenience in Payments | Online payment options offer tenants' greater convenience in rent and other services payment | Delayed payments reduction and smooth financial transaction process |
| Real-time Communication | Digital platforms enable instant communication with property managers, security, and maintenance services | Tenants' concerns are addressed promptly, and important updates are conveyed efficiently |
| | Tenants gain access to essential documents, lease agreements, repair histories, and community information | Higher transparency and reduced confusion |
| Automated Maintenance Requests | With digital work order systems, tenants can easily submit maintenance requests | Faster response times and more efficient property maintenance |
| Online Resources and Support | Digital platforms provide tenants with access to resources, FAQs, and self-help guides | Tenants are empowered to resolve minor issues independently |
In conclusion, the right digitalisation of PFM will power-up the transition from the traditional "managing a property" to the new "managing a property & engaging tenants and visitors" to generate the most pleasant and seamless Xperience for them.
A satisfied tenant or visitor will revert with loyalty (longer staying over period), good referral, more punctual payment of all dues, and much more.
Property and Facility Managers Work & Responsibilities Evolution
There is no doubt that digital transformation has positively impacted efficiency, effectiveness, and innovation in the realm of property and facility management's manual and labour-intensive methods of the past.
Thanks to the adoption of digital tools and platforms, property and facility managers now enjoy streamlined workflows and automated processes. Routine tasks such as lease administration, rent collection, maintenance scheduling, and reporting have been digitised, freeing up invaluable time and resources. This newly established higher level of efficiency not only allows managers to focus on strategic decision-making but also empowers them to deliver a higher level of service to tenants and stakeholders.
The table below allows a "big picture" comparative analysis of how different outcomes of the digitalisation process are producing impactful results in the way properties and facilities are managed and highlights the great benefits deriving from the digital implementation.
| | | |
| --- | --- | --- |
| OUTCOME | RESULT | BENEFIT |
| Streamlined Workflows | Digital tools simplify admin tasks, such as lease management, rental collection, and maintenance scheduling | Property managers can focus on more strategic areas under their responsibility |
| Efficient Communication | Digital platforms facilitate effective communication with tenants, vendors, and contractors | Response times are drastically reduced, and overall efficiency improves |
| | Digital systems provide a centralised database | Property-related information and records are well & safely organised and easy to retrieve |
| Automation and Alerts | Automated processes, such as bill reminders and maintenance or incident alerts, help property managers stay on top of important tasks | Timely actions are taken, and issues are resolved without the need to escalate them |
| Data Analytics and Insights | Property managers will analyse real-time data on tenant behaviours, preferences, and satisfaction levels | Data-driven decision-making becomes a norm and targeted improvements thoughtfully planned and executed |
| Mobile Accessibility | Cloud-based digital solutions can be accessed via mobile devices at any time and from anywhere | Property managers, when away from office, will stay connected with their teams and address urgent matters |
The positive impact of digital transformation on the evolution journey of property and facility managers is widespread throughout all different areas. From simplifying complex tasks to revolutionising communication and enabling data-driven decision-making, the right digital all-in-one solution can uplift the role of managers from manual administrators to strategic orchestrators of seamless, tenant-centric experiences and bring excellence in their work outcomes.
Asset Owners Wins
Finally, we look now into the third important stakeholders, the property and facility owners and how the evolution process empowers them with newfound control, insights, and efficiency in managing their real estate investments.
Through intuitive digital platforms, owners can effortlessly access real-time data on occupancy rates, rental income, maintenance schedules, and financial performance. This data-driven approach enables informed decision-making, allowing owners to optimise rental strategies, make timely improvements, and ensure properties are aligned with market demands.
Moreover, digitalisation has revolutionised communication processes between owners and property managers enabling timely updates, reports, and analytics to be easily shared, enhancing transparency, and fostering a collaborative partnership.
This table lists some of the positive impact and related measurable benefits that asset owners will receive and could be used as easy reference during a decision-making process on which solution could bring more added value to their real estate portfolio.
| | | |
| --- | --- | --- |
| IMPACT | AREA OF IMPROVEMENT | BENEFIT |
| Increased Tenant Retention | By providing a seamless and convenient tenant Xperience, digitalisation enhances tenant satisfaction | Higher retention rates and reduced vacancy periods |
| Optimised Property Performance | Digital data analytics offer insights into all areas of property performance | Asset owners will be identifying areas for improvement, optimise resources, and enhance overall profitability |
| Efficient Financial Management | Digital platforms streamline payment collection, expenses tracking, and financial reporting | Asset owners will be able to monitor cash flow and manage budgets effectively |
| Lower Operating Costs | Automation of routine tasks and improved maintenance processes | Reduced operational costs and increased efficiency in property management |
| Enhanced Asset Value | A well-maintained property with satisfied tenants tends to have higher market value | Attracting potential buyers or investors and strengthening the asset owner's investment portfolio |
| Risk Mitigation | Digitalisation enables proactive identification and resolution of potential issues | Legal disputes, tenant complaints, and property damages are drastically reduced |
As the digital evolution continues to reshape the real estate industry, asset and property owners stand to benefit from a totally revisited operational efficiency and strategic management capabilities.
Conclusions
Embracing digitalisation in property and facility management yields numerous benefits for all parties involved, this has been made clear, we hope, in the above article. However, the choice of the right digital solution, within the many available in the market could still represent a challenge!
Best would be to choose an established solution, with few years of presence in the market, with good and real-time customer support, and fully integrated as all-in-one platform from where every single area of the property and facility management action could be easily controlled. We have published few articles on how a digital solution should be chosen and what to take into consideration in the process, you can find them here and here.
Our ServeDeck team is also available to walk you through a full demo of all the different modules explaining features and outcomes deriving from its implementation. Digital transformation adoption is moving at fast pace, do not miss the opportunity to know more, to understand what, when and how, and to see what others have been deciding before. Reach us out today here and start your journey towards building management excellence.
ABOUT THE AUTHOR
The opinions expressed in this article are solely of the author, Dr Daniele Gambero.
Dr Gambero has been an expatriate to Malaysia from Italy, since 1998 and has more than 35 years of real estate experience. He is the co-founder and group CEO of REI Group of Companies, the Co-founder of Propenomy.com and the president of the Malaysia Proptech Association.
In the past 10 years Daniele, as international and TEDX speaker, has engaged several hundreds thousand people talking about Property, Economy, Propenomy, Digital Marketing and Motivation. He is also a bestselling author and columnist on several magazines and main stream media. You can reach him directly through his LinkedIn page here.
SHARE THIS POST:
---
Leave a Reply
Your email address will not be published. Required fields are marked *